What We Do
What We Do
Medical care for
those who need
it most
When there is war, conflict, or disaster, and the most vulnerable populations are caught in the crossfire, GRM is there to help. We are an agile crisis response team delivering emergency care on the front lines. In this capacity, we conduct situation analysis and provide clinical capacity building so our efforts can pave the way for sustained humanitarian operations by the global community.
Our approach is multi-faceted, leveraging principles and best practices from military, academic, and pre-hospital medicine to provide effective, evidence-based care for high-risk, low-resource environments around the world.
Rapid Response Team
The first touch point in any emergency
Made up of veterans and medical experts, these specialized teams are small and nimble, able to deploy quickly to areas of greatest need in an emergency, simultaneously assessing, providing care and shoring up local resources. The teams serve as liaisons to the larger humanitarian community, pushing data back to entities like the WHO Emergency Medical Team coordinators and local government to inform response efforts.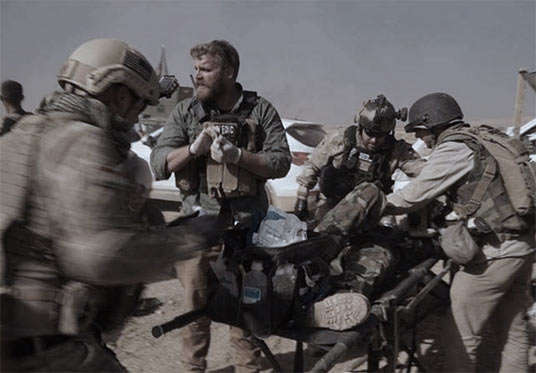 Medical Capacity Building
Creating sustainable health systems around the globe
See one, do one, teach one. On every mission, we incorporate evidence-based medical education for local clinicians, often leading to long-term capacity building projects with our academic medical partners to build communities from within. We follow a "train the trainer" model to provide medical education, infrastructure support, and training on new technologies. We use a combination of asynchronous virtual learning and in-person training for all our clinicians.
Emergency Medical Aid
Long-term medical aid for vulnerable populations
After the emergency response, GRM can continue to support local efforts by sending our clinicians to provide a safe environment where everyone gets the care they need, no matter how complicated the case. Our clinical teams work with local healthcare resources and consult with doctors from around the world to provide life-saving medical care in areas that are impacted by war and conflict and in need of humanitarian support.
Partnering with universities and hospitals across the United States, GRM sustains a high level of care in vulnerable areas until a reliable system can be created locally.
Whether it's pre-hospital trauma care, COVID relief in asylum camps, primary care, vaccination efforts, or emergency medical care, we provide help for the people who have fallen through the cracks of humanitarian aid.
Join our team
GRM IS ALWAYS LOOKING FOR SKILLED, CARING PEOPLE
From EMTs and healthcare professionals to veterans and engineers, if you're passionate about helping people, we want to hear from you.
Subscribe to our newsletter.
WANT TO KNOW WHERE IN THE WORLD WE ARE? FOLLOW US ON INSTAGRAM.